Warning! Do NOT Download Without a VPN!

Your IP Address is

. Location is

Your Internet Provider and Government can track your download activities! Hide your IP ADDRESS with a VPN!

We

strongly recommend using

a VPN service

to anonymize your torrent downloads.

It's FREE!

START YOUR FREE TRIAL NOW!
Torrent Details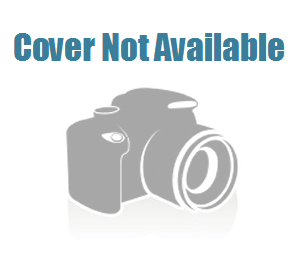 VA FG Ibiza Fever 2018 [Mp3 320 Kbps]
Size
632 MB in 73 files
Releases
Added on 06/21/18 at 10:16pm into the Music category by Unknown.
Status
0 seeds & 0 peers.
Hash
b8028e26cc169a27589d209135e14860a65a1290
Rating
Status
This torrent has been verified.

Torrent Description
Disque 1 Deep House



Ofenbach / Nick Waterhouse - Katchi (Ofenbach vs. Nick Waterhouse)

Feder - Breathe

The Wickeed Feat. Alex Holmes - From The Top

Loud Luxury - Body (Extended Mix)

Jabberwocky Feat. Tessa B. - Honeymoon

ATFC / David Penn - Hipcats

Kungs vs Cookin' on 3 Burners - This Girl

Bleach Baby - Turn Around

VASSY Feat. Sultan + Shepard - Somebody New

Jules & Jim - Listen to the Silence (Mark Lower Remix) [Radio Edit]

The Ware Feat. Charly Gee - So Much

Felix Leiter - Be Free (Junior Sanchez Remix)

Brame & Hamo - Roy Keane

Josh Butler - Rabbit Hole (Original Mix)

Sam Supplier - Night & Day (Radio Edit)

Kusmee - Panama

Demuja - Come to Me (Folamour Lost In Eden Remix)

Kamar - I Need You (Peggy Gou Remix)



Disque 2 Club



ARTY Feat. April Bender - Sunrise

Lucas / Steve x Janieck - You Don't Have To Like It (Extended Mix)

Morgan Page Feat. The Oddictions & Britt Daley - Lovesong

Roger Sanchez / Cari Golden - Work 4 It

Marco Lys - The Story Continues

Sergio Matina / Gabry Sangineto - It's All About House Music

Earth n Days - Got To Go

Wisdome - Off The Wall 2018 (2018 Rework)

Harry Romero Feat. Gene Farris - Touch The Sky

Thomas Gold - Take It Back (To The Oldschool)

Sunnery James / Ryan Marciano vs Thomas Newson - I'll House You

Illusionize / Dj Glen - Oscillator

Rene Amesz - Stick It In

Antoine Delvig / Felicity - Jack That Body (Extended Mix)

Yuga Feat. Candi Staton - You Got The Love (Incognet Remix)

Stadiumx - Thinking Of You (Extended Mix)

Joe Stone vs Cr3on - Is It Really Love (Extended Mix)



Disque 3 Chill



Synapson - Hide Away

Troye Sivan - My My My!

Boris Way Feat. Tom Bailey - Your Love

LeMarquis - Up All Night

Sherrie Sherrie Feat. Laeticya - Never Come Back (Radio Edit)

Anjulie Feat. Oskar Flood - Where The Love Goes (Extended Mix)

TV Noise x Drew Love - Run (Extended Mix)

Robin Schulz Feat. James Blunt - OK

Axwell Ingrosso - Dreamer

Arlissa / Jonas Blue - Hearts Ain't Gonna Lie

Mosimann feat. David Taylor - Forever [Radiot Edit]

Måns Zelmerlöw - Should've Gone Home

Knights Kid - Can We Live Together (Radio Edit)

Ødyssey. Feat. Kimberley Krump - Mind

Benjamin Braxton Feat. Abigail Sugar - Let's dance (French Radio Edit)

Silverleaf / Scarlett Quinn - Lucky Star (Mark Lower Radio Edit)

Tom Martin Feat. Isabèl Usher - Think About You

PLS / TY Feat. Cosmos / Creature - Good Vibes (Radio Edit)



Disque 4 X-Clusive House mix by Agrume



Sapheare - Nightfall

Kid Legacy - The Other Bae (Demon Ritchie's Happy Hour Remix)

Kusmee - Panama (Beat Mix)

Sinusic - Baby

New Gang - Steppin On My Heart (FatouMata Remix)

Somechords - Bowed Time (Extended Mix)

Sapheare - Miles Away

Sherrie Sherrie / The Ware Feat. Nina - Nana Song

Agrume / Knr Feat. Sheereen - High

Agrume - Retrospective

Agrume - Lost In Myself

Grand Garden Feat. Coco - Bull

Kusmee - Leopard Parade

Kusmee - Jeza

Grand Garden Feat. Coco - Twisted

Agrume - Rainy Days

Kusmee - Envie sucrée
Similar Torrents
No Similar Torrents Found

If we find similar torrents, we normally show them right here. We couldn't find anything for "".
Torrent Trackers
No Active Trackers Found
---
This list only shows (online) trackers that currently have seeds or peers sharing this torrent.
An empty list like this one, probably means that the torrent is dead as no trackers currently have a peer sharing this torrent.
It could also mean that this torrent has recently been added to the website and that the trackers haven't sent their updated information to YourBittorrent.com yet.

Files inside this torrent
| FILENAME | SIZE |
| --- | --- |
| CD 4 X-Clusive House Mix by Agrume/02 Kid Legacy - The Other Bae (Demon Ritchie's Happy Hour Remix).mp3 | 9.9 MB |
| CD 3 Chill/09 Axwell Ingrosso - Dreamer.mp3 | 9.7 MB |
| CD 3 Chill/16 Silverleaf Scarlett Quinn - Lucky Star (Mark Lower Radio Edit).mp3 | 9.7 MB |
| CD 1 Deep House/08 Bleach Baby - Turn Around.mp3 | 9.7 MB |
| CD 1 Deep House/05 Jabberwocky Feat. Tessa B. - Honeymoon.mp3 | 9.3 MB |
| CD 2 Club/06 Sergio Matina Gabry Sangineto - It's All About House Music.mp3 | 8.8 MB |
| CD 4 X-Clusive House Mix by Agrume/06 Somechords - Bowed Time (Extended Mix).mp3 | 8.5 MB |
| CD 2 Club/02 Lucas Steve x Janieck - You Don't Have To Like It (Extended Mix).mp3 | 8.5 MB |
| CD 1 Deep House/12 Felix Leiter - Be Free (Junior Sanchez Remix).mp3 | 8.4 MB |
| CD 1 Deep House/04 Loud Luxury - Body (Extended Mix).mp3 | 8.4 MB |
| CD 1 Deep House/10 Jules & Jim - Listen to the Silence (Mark Lower Remix) [Radio Edit].mp3 | 8.3 MB |
| CD 3 Chill/06 Anjulie Feat. Oskar Flood - Where The Love Goes (Extended Mix).mp3 | 8.3 MB |
| CD 3 Chill/14 Ødyssey. Feat. Kimberley Krump - Mind.mp3 | 8.3 MB |
| CD 3 Chill/07 TV Noise x Drew Love - Run (Extended Mix).mp3 | 8.2 MB |
| CD 3 Chill/12 Måns Zelmerlöw - Should've Gone Home.mp3 | 8.2 MB |
| CD 3 Chill/13 Knights Kid - Can We Live Together (Radio Edit).mp3 | 8.1 MB |
| CD 2 Club/09 Harry Romero Feat. Gene Farris - Touch The Sky.mp3 | 8 MB |
| CD 3 Chill/05 Sherrie Sherrie Feat. Laeticya - Never Come Back (Radio Edit).mp3 | 8 MB |
| CD 1 Deep House/16 Kusmee - Panama.mp3 | 8 MB |
| CD 3 Chill/02 Troye Sivan - My My My!.mp3 | 7.9 MB |
| CD 2 Club/01 ARTY Feat. April Bender - Sunrise.mp3 | 7.7 MB |
| CD 3 Chill/10 Arlissa Jonas Blue - Hearts Ain't Gonna Lie.mp3 | 7.7 MB |
| CD 1 Deep House/07 Kungs vs Cookin' on 3 Burners - This Girl.mp3 | 7.6 MB |
| CD 2 Club/11 Sunnery James Ryan Marciano vs Thomas Newson - I'll House You.mp3 | 7.5 MB |
| CD 1 Deep House/03 The Wickeed Feat. Alex Holmes - From The Top.mp3 | 7.5 MB |
| CD 3 Chill/08 Robin Schulz Feat. James Blunt - OK.mp3 | 7.4 MB |
| CD 4 X-Clusive House Mix by Agrume/01 Sapheare - Nightfall.mp3 | 7.4 MB |
| CD 2 Club/14 Antoine Delvig Felicity - Jack That Body (Extended Mix).mp3 | 7.3 MB |
| CD 2 Club/08 Wisdome - Off The Wall 2018 (2018 Rework).mp3 | 7.3 MB |
| CD 4 X-Clusive House Mix by Agrume/08 Sherrie Sherrie The Ware Feat. Nina - Nana Song.mp3 | 7.2 MB |
| CD 2 Club/12 Illusionize Dj Glen - Oscillator.mp3 | 7.1 MB |
| CD 3 Chill/11 Mosimann feat. David Taylor - Forever [Radiot Edit].mp3 | 7.1 MB |
| CD 1 Deep House/02 Feder - Breathe.mp3 | 7.1 MB |
| Front.jpg | 65.7 KB |
| CD 1 Deep House/15 Sam Supplier - Night & Day (Radio Edit).mp3 | 6.9 MB |
| CD 1 Deep House/09 VASSY Feat. Sultan + Shepard - Somebody New.mp3 | 6.9 MB |
| CD 3 Chill/03 Boris Way Feat. Tom Bailey - Your Love.mp3 | 6.9 MB |
| CD 2 Club/04 Roger Sanchez Cari Golden - Work 4 It.mp3 | 6.9 MB |
| CD 2 Club/13 Rene Amesz - Stick It In.mp3 | 6.8 MB |
| CD 3 Chill/01 Synapson - Hide Away.mp3 | 6.8 MB |
| CD 1 Deep House/11 The Ware Feat. Charly Gee - So Much.mp3 | 6.7 MB |
| CD 3 Chill/18 PLS TY Feat. Cosmos Creature - Good Vibes (Radio Edit).mp3 | 6.6 MB |
| CD 2 Club/10 Thomas Gold - Take It Back (To The Oldschool).mp3 | 6.6 MB |
| CD 3 Chill/15 Benjamin Braxton Feat. Abigail Sugar - Let's dance (French Radio Edit).mp3 | 6.6 MB |
| CD 4 X-Clusive House Mix by Agrume/15 Grand Garden Feat. Coco - Twisted.mp3 | 6.6 MB |
| CD 1 Deep House/06 ATFC David Penn - Hipcats.mp3 | 6.6 MB |
| CD 3 Chill/17 Tom Martin Feat. Isabèl Usher - Think About You.mp3 | 6.4 MB |
| CD 2 Club/03 Morgan Page Feat. The Oddictions & Britt Daley - Lovesong.mp3 | 6.4 MB |
| CD 3 Chill/04 LeMarquis - Up All Night.mp3 | 6.2 MB |
| VA FG Ibiza Fever 2018 [Mp3 320 Kbps].nfo | 6.1 KB |
| CD 1 Deep House/01 Ofenbach Nick Waterhouse - Katchi (Ofenbach vs. Nick Waterhouse).mp3 | 5.9 MB |
| CD 4 X-Clusive House Mix by Agrume/07 Sapheare - Miles Away.mp3 | 5.9 MB |
| CD 4 X-Clusive House Mix by Agrume/05 New Gang - Steppin On My Heart (FatouMata Remix).mp3 | 18.2 MB |
| CD 1 Deep House/18 Kamar - I Need You (Peggy Gou Remix).mp3 | 16.2 MB |
| CD 1 Deep House/13 Brame & Hamo - Roy Keane.mp3 | 15.5 MB |
| CD 4 X-Clusive House Mix by Agrume/16 Agrume - Rainy Days.mp3 | 15.4 MB |
| CD 1 Deep House/17 Demuja - Come to Me (Folamour Lost In Eden Remix).mp3 | 15.1 MB |
| CD 4 X-Clusive House Mix by Agrume/13 Kusmee - Leopard Parade.mp3 | 13.9 MB |
| CD 1 Deep House/14 Josh Butler - Rabbit Hole (Original Mix).mp3 | 13.1 MB |
| CD 4 X-Clusive House Mix by Agrume/11 Agrume - Lost In Myself.mp3 | 12.9 MB |
| CD 2 Club/15 Yuga Feat. Candi Staton - You Got The Love (Incognet Remix).mp3 | 12.3 MB |
| CD 4 X-Clusive House Mix by Agrume/17 Kusmee - Envie sucrée.mp3 | 11.8 MB |
| CD 2 Club/05 Marco Lys - The Story Continues.mp3 | 11.2 MB |
| CD 4 X-Clusive House Mix by Agrume/14 Kusmee - Jeza.mp3 | 11.2 MB |
| CD 4 X-Clusive House Mix by Agrume/10 Agrume - Retrospective.mp3 | 11.1 MB |
| CD 2 Club/17 Joe Stone vs Cr3on - Is It Really Love (Extended Mix).mp3 | 10.8 MB |
| CD 2 Club/07 Earth n Days - Got To Go.mp3 | 10.8 MB |
| CD 4 X-Clusive House Mix by Agrume/09 Agrume Knr Feat. Sheereen - High.mp3 | 10.8 MB |
| CD 4 X-Clusive House Mix by Agrume/03 Kusmee - Panama (Beat Mix).mp3 | 10.8 MB |
| CD 4 X-Clusive House Mix by Agrume/12 Grand Garden Feat. Coco - Bull.mp3 | 10.2 MB |
| CD 2 Club/16 Stadiumx - Thinking Of You (Extended Mix).mp3 | 10.1 MB |
| CD 4 X-Clusive House Mix by Agrume/04 Sinusic - Baby.mp3 | 10 MB |
| Back.jpg | 1.3 MB |