Oscar Nominations Boosted the Piracy Numbers of Best Picture Contenders
Winning the Oscar for "best picture" is the most prestigious accolade a movie can get. Aside from the honor that comes with it, revenue tends to increase as well. The same is true for piracy. Data collected by TorrentFreak shows that being nominated already triggers a piracy boost. This is something to keep in mind, especially in countries where legal options are lacking.

In two weeks, the 93rd Academy Awards ceremony is scheduled to take place in Los Angeles.

The Oscars are the most prestigious film awards and millions of movie fans are looking forward to seeing what this year's "Best Picture" will be.

Fans had to be patient as the official ceremony was delayed by a few weeks due to the ongoing coronavirus pandemic.

Oscar Piracy

That's not the only thing that changed. The legal availability of many top contenders, including Nomadland, is also lacking in several countries. That's the result of closed theat...
Is Site-Blocking Reducing Piracy or Helping to Disperse it Elsewhere?
A report from anti-piracy group Rights Alliance reveals that the volume of Danish visits to pirate sites remained steady in 2020 but the overall number of users of illegal services dropped by almost 18%. Rights Alliance attributes the decrease to several initiatives including site-blocking, but also a tendency for users to consume pirated content on legal platforms such as YouTube and Facebook.

As one of the most popular anti-piracy tools, site-blocking attracts plenty of attention.

Originally a mechanism to prevent static torrent and streaming sites from reaching their audiences, site-blocking is now just as likely to encompass relatively nimble live TV and sports streaming platforms too.

Over the past several years, Danish anti-piracy group Rights Alliance has invested considerable resources into blocking all kinds of pirate sites, with interesting results.

Rights Alliance Annual Report Covering 2020

Last year, Rights Alliance revealed that in 2019 its wor...
Nigerian 'Scam Artist' Used Apple, Amazon and Tidal to Cash in on Pirated Music
An aspiring Nigerian musician named Wisekid copied an album from one of Africa's biggest artists Wizkid, reportedly passing it off as his own. By uploading the 'pirated' album to music services such as Apple Music, Amazon and Tidal, the scammer appears to have earned substantial revenue.

Legal streaming services such as Spotify and Apple Music have been the music industry's most effective weapon against piracy.

Many people don't even bother ripping or downloading albums of tracks nowadays. The legal alternatives are just more convenient.

Despite this success, legal streaming platforms have their challenges as well. For years, artists have complained about low payouts. And to make things worse, 'pirates' are starting to abuse legal services as well now.

Pirated Music on Legal Streaming Services

A few weeks ago we reported that t...
EU Parliament Wants Pirated Sports Streams Taken Down Within 30 Minutes
The European Parliament is considering a draft resolution that requires online services to take pirated sports streams offline within 30 minutes. This includes a proposal to allow copyright holders to act as trusted flaggers. According to Pirate Party MEP Patrick Breyer, the plan is dangerous as it can cause massive collateral damage.

In recent years the European Commission has proposed and adopted various legislative changes to help combat online piracy.

This includes the Copyright Directive which passed last year as well as the Digital Services Act, which was officially unveiled last December.

These laws will have a significant effect on how online services respond to copyright infringement complaints. However, according to some, upload filters and other broad enforcement tools don't go nearly far enough.

Next week, the Legal Affairs Committee of the European Parliament will vote on a draf...
France's New Strategy For Tackling Online Piracy Presented in New Bill
France is set to take a fresh approach to online anti-piracy enforcement. A new bill presented to the Council of Ministers this week has several key goals including a pirate site 'blacklist', mechanisms to deal with mirror sites, and a new system to tackle live sports piracy. A new regulatory body will also be formed by merging Hadopi and the Higher Audiovisual Council.

For more than a decade, French anti-piracy agency Hadopi had made headlines in its quest to reduce illicit sharing on peer-to-peer networks such as BitTorrent.

France became a pioneer of the so-called "graduated response" system back in 2010, with Hadopi chasing down persistent copyright infringers with threats to disconnect them from the Internet. Since then, however, many aspects of the piracy scene have changed and France believes that change is needed to better tackle today's threats.

Bill Presented to Council of Ministers

This week, France's Council of Min...
Cloudflare Doubts DMCA Takedown Company's Fake Employee and Special Bots
Cloudflare has faced quite a few copyright challenges in courts already, but a case filed by two wedding dress manufacturers is taking an unforeseen turn. At a Pennsylvania federal court, the CDN provider filed a motion to demand evidence from the companies' DMCA takedown partner, to find out more about a fake employee profile and its speedy takedown bots.

Popular CDN and DDoS protection service Cloudflare has come under a lot of pressure from copyright holders in recent years.

The company offers its services to millions of sites, some of which offer access to copyright-infringing material.

Cloudflare prefers to remain a neutral service provider and doesn't terminate clients based on DMCA notices. Instead, it forwards these to its customers, only taking action when it receives a court order.

Repeat Infringer Lawsuit

This stance is not appreciated by all rightsholders and in 2018 the service was taken to court over ...
Jetflicks Defendant Knew Pirate Site Was Illegal, Threatened to Report Founder to MPAA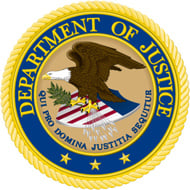 Before it was shut down, Jetflicks was reportedly one of the largest pirate streaming services in the US. To date, three defendants have indicated that they relied on professional advice suggesting the platform was legal but the Government is far from convinced. According to a new filing, the defendants knew exactly what they were doing and one even threatened to report another to the MPAA.

In August 2019, eight men were indicted by a grand jury for conspiring to violate criminal copyright law by running two of the largest unauthorized streaming services in the United States.

Kristopher Lee Dallmann, Darryl Julius Polo, Douglas M. Courson, Felipe Garcia, Jared Edward Jaurequi, Peter H. Huber, Yoany Vaillant, and Luis Angel Villarino were the operators of Jetflicks, a subscription TV show streaming service that was reportedly disguised as an aviation service.

The defendants were charged with copying thousands of copyrighted TV shows and streaming them to customers...
Rojadirecta Wins Lawsuit Against News Agency Over Inaccurate Anti-Piracy Reporting
Popular sports streaming site Rojadirecta has won a lawsuit against reputed news agency Europa Press. Based on information provided by copyright holders, the Spanish news service inaccurately reported that the site was declared illegal by a Danish court. Europa Press was ordered to print a prominent rectification and must also pay the costs of the proceeding.

Rojadirecta is one of the oldest and most popular linking sites for sports streaming events.

The site, which is operated by the Spanish company Puerto 80 Projects, has been around for over a decade and has built a dedicated user base. At the same time, it has had to fight some legal battles too.

Copyright holders have repeatedly accused Rojadirecta of facilitating piracy because users share links to unauthorized broadcasts. This has landed the site in court on more than one occasion. While most sites don't put up a fight, Rojadirecta does.

This fighting spirit h...
Sky Wins Injunction to Stop Reddit Moderator Sharing Pirated TV Shows
UK broadcaster Sky has won a court injunction to prevent links to its TV shows from being illegally shared online. Handed down by a court in Scotland, the interim order targets a man who moderated several TV-focused communities on Reddit while raising funds through Patreon and PayPal.

Reddit is one of the largest sites on the Internet, playing host to thousands of communities dedicated to every conceivable topic.

Most of these communities run along smoothly, causing no issues for their members, the site, or any entity further afield. However, when persistent copyright infringement raises its head, trouble can appear on the horizon.

UK Broadcaster Sky Takes Action Against Reddit Moderator

Sky TV is one of the largest broadcasters in the UK, home to channels including Sky One, Sky Arts, Sky Atlantic, Sky News, Sky Cinema and Sky Sports. To view the majority...
Pornhub's Upload Filter Blocked Over 100K 'Pirated' Videos in 2020
Popular adult video site Pornhub has released a transparency report showing how it responds to problematic content. Last year, more than half a million pieces of content were taken down following DMCA notices. In addition, Pornhub also deployed an automatic upload filter that caught more than 100,000 videos before they went online

Pornhub is without a doubt one of the most visited adult entertainment outlets on the Internet.

The company, which is owned by the Mindgeek conglomerate, is loved by many but it's certainly not without controversy.

Illegal Content

A few months ago, a New York Times article linked the site to child exploitation and abuse. This prompted Pornhub to organize a massive review of the content on its site, resulting in a mass removal of videos.

This isn't the first time that Pornhub has been criticized. While on a different level, there have been plenty of copyrig...