Copyright Troll Now Has its Own Piracy Tracking Tool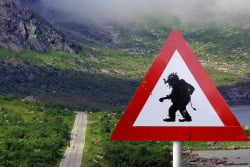 Strike 3 Holdings has targeted thousands of alleged BitTorrent pirates in U.S. courts over the past several years. Up until recently, the company relied on evidence gathered by a third-party piracy tracking firm. However, new court filings show that Strike 3 now has its own in-house surveillance tool called VXN Scan.

Three years ago, Strike 3 Holdings had never filed a single lawsuit, but today the company has thousands of cases on its record.

These lawsuits are being filed across the United States, targeting people whose Internet connections were allegedly used to download and share copyright-infringing content via BitTorrent.

In the case of Strike 3, this refers to adult videos that are made available via the Blacked, Tushy, and Vixen websites. The company's legal campaign has kept the courts busy and contributed to a record-breaking breaking number of piracy lawsuits.

Last su...
YouTube Fair Use: Documentary Makers Defeat Gaye, Thicke, Bee Gees & Jackson
In December 2019 a web-series dedicated to debunking copyright and copying myths was hit with four copyright complaints over the alleged illegal use of tracks from Robin Thicke, Marvin Gate, Bee Gees and Michael Jackson. However, the makers of The Creativity Delusion: Geniuses Steal, decided to fight back and have now defeated every single claim against their video. Fair use, they say, is worth fighting for.

Late last year, TorrentFreak covered issues facing Copy-Me.org, a group dedicated to informing the public on copyright-related matters.

As architects of the web-series Creativity Delusion, Copy-Me had published an episode entitled "Geniuses Steal", which explored the notion that no one really creates something out of nothing and even the greatest minds rely upon the inspiration of others. Unfortunately, the work fell victim to claims from not one but four separate directions.

According to the automated claims that appeared in the group's YouTube panel, their ...
Canal+ Warns Torrent Site Not to Pirate Upcoming TV-Series
The Polish branch of entertainment company CANAL+ is warning pirate sites not to make an upcoming TV-series available. The company's anti-piracy department sent a letter to a popular torrent site, noting that it may be held liable if it doesn't expeditiously remove or disable access to potential future uploads.

It's commonly known that copyright holders regularly send takedown notices to torrent sites, asking the operators to remove pirated content.

While not all sites comply with these, many do, to avoid drawing any unnecessary attention.

This week we were contacted by the operator of one of the larger torrent sites, who prefers to remain anonymous. He also processes takedown notices regularly. However, one request he received this week seemed a little out of the ordinary.

The site operator was contacted by the anti-piracy department of the entertainment company CANA...
MPA Targets Pirate App TeaTV, Asks Github to Consider Repeat Infringer Policy
TeaTV is one of the most popular 'pirate' video apps around, providing ready access to movies and TV shows. The app received mainstream media attention in 2019 and following on from that exposure, the MPA has been trying to disrupt the application. The movie industry group is now asking code platform Github to take down three versions of the application while considering its repeat infringer policy.

Accessing regular websites in order to stream copies of the latest movies and TV shows is still popular among Internet users but the rise of set-top boxes and portable devices has fueled the uptake of app-based piracy tools.

It's a cramped marketplace but last year TeaTV gained notable traction and was installed by hundreds of thousands, maybe even millions, of pirates looking to access video at zero cost. This momentum earned TeaTV a place in an October 2019 CNBC feature, something which triggered even more interest in the tool and its disappearance from the web.

In the...
Movie Company Links 'Notorious Copyright Thief' Peter Sunde to MKVCage Lawsuit
The makers of the movie 'Hellboy' have filed an amended complaint against the popular torrent site MKVCage. While the site disappeared after the legal pressure became public, the lawsuit isn't going away. Instead, the movie company now links MKVCage to Pirate Bay co-founder Peter Sunde, who they describe as a 'notorious copyright thief.'

A group of movie companies, operating under the parent company Millennium Funding, is pursuing legal action against key piracy players.

Through various copyright infringement lawsuits and DMCA subpoenas they have gone after targets ranging from Popcorn Time through YTS, to Showbox and MKVCage.

The case against MKVCage, filed last summer, had an immediate effect. Not long after the complaint was submitted to a Hawaii District Court, MKVCage became unreachable. At the same time, the uploader stopped pushing torrents to other sites as well.

Aside from a brief comebac...
Activision Subpoenas Reddit to Identify Call of Duty Warzone 'Leaker'
In response to the many Call of Duty Warzone leaks appearing online, Activision has been filing aggressive takedowns on copyright grounds. According to documents obtained by TorrentFreak, the gaming giant has also obtained a DMCA subpoena from a US court, which compels Reddit to hand over the personal details of a user who allegedly posted a leaked image to the site.

Sometime last week, speculation that a new Call of Duty 'battle royale' mode might be due for a March launch began to intensify.

Noted leaker TheGamingRevoYT (TheGamingRevolution) posted footage on YouTube claiming to be from the 'Warzone' mode and as VGC reported, players were able to glitch into menus following the Season 2 update.

It didn't take long to work out that Activision was unhappy with the leaks. The video posted by TheGamingRevoYT was taken down, leaving a notice behind declaring that the video was no longer available due to a copyrig...
Italian Police Report 223 Pirate IPTV Subscribers to the Judicial Authorities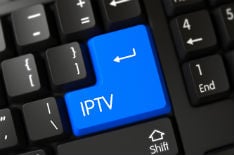 The Guardia di Finanza, the Italian police unit tasked with financial crimes, has reported 223 subscribers of pirate IPTV services to the judicial authorities. This is the first large scale operation against IPTV users worldwide. According to the authorities, the targeted users risk a hefty fine as well as a potential prison sentence.

Last summer the pirate IPTV market was thrown into turmoil when Italian authorities took down Xtream-Codes.

The IPTV management service was believed to be connected to 5,000 pirate services that catered to around 50 million end-users.

The enforcement actions caused problems at many IPTV services, with IPTV traffic dropping by half, but in the weeks that followed many providers managed to recover. That doesn't mean, however, that law enforcement authorities are giving up.

This week the Guardia di Finanza (GdF), the law enforcement agency connected to the Italian ...
Court Gives 'Dynamic' Pirate Site-Blocking the Green Light in Spain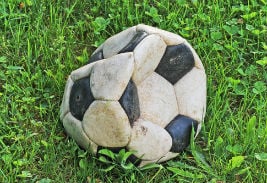 A Spanish court has handed down an order that will compel local ISPs to block pirate sites and services, primarily to prevent the unlicensed distribution of live football matches. Several interesting novelties can be observed in the ruling, including that broadcaster Telefónica Audiovisual Digital can add new sites, IP addresses, and URLs, without judicial oversight.

The unlicensed streaming of live sporting events has presented problems for rightsholders for years but more recently, with the rise of 'pirate' IPTV services, it has become a worldwide issue.

The phenomenon is being tackled from multiple directions, from targeting third-party Kodi add-on and app developers to attacking systems such as Xtream-Codes. The overall aim, however, is to prevent end-users from accessing streams, primarily via web-blocking mechanisms.

Following a lawsuit filed last November and a ruling handed down by the Madrid Commerical Court, Spanish b...
Facebook Sued Over Failure to Respond to DMCA Takedown Notices
Seattle-based photographer Christopher Boffoli is suing Facebook for copyright infringement. According to the complaint, the social media platform failed to remove a series of links to copyrighted photos. The takedown notices in question were sent around the same time a TorrentFreak-linked Boffoli-meme was taken down by Facebook.

Seattle-based artist Christopher Boffoli is no stranger when it comes to suing tech companies for aiding copyright infringement of his work.

Over the years he has filed lawsuits against Cloudflare, Twitter, Google, Pinterest, Imgur, and others. All these cases were eventually dismissed, presumably after both sides resolved the matter behind the scenes.

While no settlement details have been made public, it's likely that the photographer has been getting something in return, as he filed a similar case this week. The latest target is yet another familiar Silicon Valley name...
Court Orders Cloudflare to Prevent Access to Pirated Music or Face Fines or Prison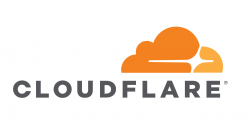 This week visitors to pirate music site DDL-Music were greeted with a rare 'Error 451' message from Cloudflare, indicating that the site had been rendered unavailable due to legal reasons. It now transpires that following legal action by Universal Music, Cloudflare was served with a court injunction , which threatened fines and potential prison time for non-compliance.

Earlier this week, Germany-focused music piracy site DDL-Music.to suddenly became inaccessible to the public. The site had been using the services of Cloudflare but an unusual error message suggested that the US-based company had stepped in disrupt the site's activities.

'Error HTTP 451' is displayed by Cloudflare when a site is "Unavailable For Legal Reasons" and at least as far as pirate sites are concerned, its appearance is very rare indeed. Cloudflare's documentation indicates that the message should be accompanied by a reason for the response, noting...