Japan Passes New Copyright Law to Criminalize Manga Piracy & Linking Sites
Japan's parliament has passed amendments to copyright law that aim to prevent illegal downloading of manga, magazines and other texts. Set to be implemented in two phases, the new framework also outlaws so-called 'leech sites' that provide links to copyrighted content hosted elsewhere.

From: TF, for the latest news on copyright battles, piracy and more.

Eight years ago, Japan passed legislation that made it illegal to download unlicensed movies and music from the Internet.

The move to criminalize this activity with a prison sentence of up to two years received a general welcome from copyright holders. However, rightsholders offering other types of content felt left out. Ever since they've called for the law to be expanded to include manga (local comics) and other literary works.

Fines and Prison Sentences For Downloaders

This week and after years of work, their goals were achieved. Japan's parliament passed new c...
Google 'Promotes' Pirate Book Sales, Authors Guild Says
The Authors Guild believes that online services should do more to prevent book piracy. In a testimony before the Senate Judiciary Subcommittee on Intellectual Property, the group is particularly critical of Google. It accuses the search engine of hurting authors by facilitating piracy, including the prominent promotion of pirate book stores through its shopping ads.

From: TF, for the latest news on copyright battles, piracy and more.

The Senate Judiciary Subcommittee on Intellectual Property is actively looking for options through which the US can better address online piracy.

Earlier this year, it held a hearing to see what could be learned from copyright policies in other countries. This week a new meeting was put on the agenda, which zoomed in on the effectiveness of the DMCA itself.

This isn't the first time that the US Government has heard stakeholders on the DMCA and many of the arguments, both in favor and against the law, have been brought up before. The overall theme is that online services...
Torrent Site BTDB.io Has Domain Suspended By Registry Without Warning
Torrent site BitTorrent Database has lost control over its BTDB.io domain after the .io domain registry marked it with a serverHold status code. The suspension was put into place without any warning, leaving the site to fall back on a previously-registered .eu domain.

From: TF, for the latest news on copyright battles, piracy and more.

In terms of sheer traffic, BitTorrent Database (BTDB) doesn't rub shoulders with The Pirate Bay and RARBG but with seven million visitors per month, it's certainly no slouch.

The site began by allowing people to search BitTorrent's Distributed Hash Table (DHT) but has more recently allowed users to upload their own torrents into categories including movies, TV, music, games and others.

According to its search engine there are more than 27.6 million torrents to choose from but this week, completely out of the blue and literally overnight, the site's tra...
More Than Half of All Sports Fans Regularly Pirate Content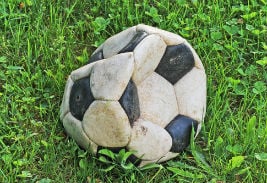 A new survey published by Synamedia shows that more than half of all sports fans access pirated content at least once a month. On average, these pirates are more engaged than other sports fans. At the same time, however, the findings show that there are many different types of pirates, all with their own preferences and habits.

From: TF, for the latest news on copyright battles, piracy and more.

Copyright holders are no fans of piracy. However, pirates tend to be the biggest fans of their content, whether that's movies, games or music.

Research has consistently shown that illegal downloaders and streamers are more engaged consumers. They also tend to spend more money on subscriptions, merchandise, theater visits and concerts.

Thus far most surveys and studies have zoomed in on music and video entertainment. However, there is a massive market for sports piracy as well. With a new report, Synamedia tried to fill this gap with an extensive survey of over 6,000 resp...
Hollywood Studios & Netflix Target 'Movies Time' Piracy App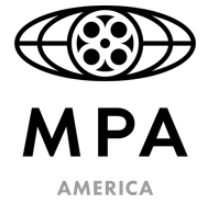 Several Hollywood studios and Netflix have filed a complaint with Github over the pirate streaming app 'Movies Time'. The companies claim that the Microsoft-owned platform hosts not only the application itself but the website used for its distribution. In response, the operator of Movies Time has already taken evasive action.

From: TF, for the latest news on copyright battles, piracy and more.

Ever since the rise of Popcorn Time more than six years ago, developers have been coming up with similar-looking clones to try and grab a slice of the market.

Given the massive reach of Android, which can be found running on phones, tablets and set-top devices, this operating system is the weapon of choice for most coders. As a result there are hundreds of apps available online today that provide ostensibly free access to pirated movies and TV shows.

The Motion Picture Association, which these days includes Netflix, and the global anti-piracy coalition ACE, have been working h...
Project Gutenberg Public Domain Library Blocked in Italy For Copyright Infringement
Project Gutenberg, the world's oldest digital library, has been blocked by ISPs in Italy under the orders of the Court of Rome. The platform, which focuses on public domain books, appears to have been erroneously labeled a pirate site in an action targeting 28 domains and several Telegram channels.

From: TF, for the latest news on copyright battles, piracy and more.

Project Gutenberg, a volunteer effort to digitize and archive books, is sometimes described as the world's oldest digital library.

Founded in 1971, Project Gutenberg's archives now stretch to a total of more than 62,000 books, with a focus on titles that entered the public domain after their copyrights expired. The library does carry some and in-copyright books but these are distributed with the express permission of their owners.

The project has an excellent reputation and its work is considered a great contribution to education and culture. However, it now transp...
Massive Piracy Damages Award Against Cox is Not Excessive, Court Rules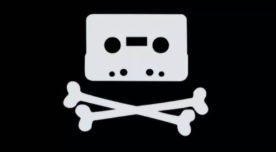 Cox Communications' request to lower the massive piracy liability verdict issued by a Virginia jury has failed. The request for a new trial was denied as well. However, the court does agree that the damages should be issued per work if there are multiple copyrights involved, which means that the $1 billion figure may go down.

From: TF, for the latest news on copyright battles, piracy and more.

Last year, Internet provider Cox Communications lost its legal battle against a group of major record labels.

Following a two-week trial, a Virginia jury held Cox liable for its pirating subscribers, ordering the company to pay $1 billion in damages.

Heavily disappointed by the decision, Cox later asked the court to set the jury verdict aside and decide the issue directly. In addition, the ISP argued that the "shockingly excessive" damages should be lowered. If that wasn't an option, Cox wanted a new trial.

These requests were fiercely opposed by the ...
Dutch ISPs Must Block The Pirate Bay Despite Fierce Protest, Court Rules
Dutch ISPs Ziggo and XS4ALL must block access to The Pirate Bay, the Amsterdam Court ruled today. The verdict is the latest in a long-running legal battle that started over a decade ago. The verdict, which was issued despite a long list of defenses, opens the door to more pirate site blockades in the Netherlands.

From: TF, for the latest news on copyright battles, piracy and more.

The Pirate Bay is blocked in dozens of countries around the world. In most cases, ISPs are ordered to take action after a relatively short legal process.

In the Netherlands, however, pirate site blocking has proven to be a rather cumbersome and slow-moving process, lasting over a decade.

The blocking battle started in 2010 when Dutch anti-piracy group BREIN went to court, demanding that local ISP Ziggo should block The Pirate Bay. The ISP, which was later joined by XS4ALL, fought tooth and nail and used all options at its disposal to prevent a blocking requirement.

Appea...
Former Police Officer Handed 12 Month Sentence For Selling Pirate TV Devices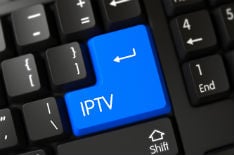 A former police officer, currently serving a six-year sentence for running a cannabis farm, was handed an additional 12 months inside yesterday for running a pirate streaming operation. Daniel Aimson, who sold piracy-configured devices and ran an online streaming portal, pleaded guilty to conspiracy to commit fraud.

From: TF, for the latest news on copyright battles, piracy and more.

Over the years there have been many claims that people involved in piracy are linked to other areas of criminality but a case concluded yesterday probably wasn't the leading example the authorities had in mind.

In 2017, Greater Manchester Police (GMP) assisted by the Federation Against Copyright Theft (FACT) launched an investigation into Daniel Aimson, who at the time was a serving officer with the force. Another matter, which we'll come to shortly, triggered an investigation into Aimson's finances and his connection to A1MSN Ltd, a company registered in the UK dur...
BREIN Shut Down 564 Pirate Sites & Blocked 258 Pirate Bay Proxies in 2019
BREIN has published the results of its 2019 anti-piracy campaign. In addition to shuttering 564 downloading and streaming platforms, the group had The Pirate Bay and 258 of its mirrors and proxies blocked by ISPs. More than 330 similar platforms shut themselves down.

From: TF, for the latest news on copyright battles, piracy and more.

Founded in 1998, BREIN is one of the world's most recognizable anti-piracy groups and has taken on some of the largest names in piracy, including the infamous Pirate Bay.

BREIN has a laundry list of significant anti-piracy victories under its belt, not only by introducing site blocking to the Netherlands via a case against The Pirate Bay but also winning a landmark decision in the Filmspeler case, which found that selling piracy-configured set-top boxes is illegal under EU law.

Many of BREIN's achievements aren't so widely publicized in real-time but via its ...