Movie Piracy Lawsuit Target Alleged 1337x Users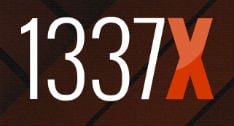 The company behind the movie "I Spit On Your Grave" has filed a lawsuit against 14 people who allegedly downloaded the film without permission. The defendants are identified through an IP-address and email and, according to the complaint, they have registered an account with the popular torrent site 1337x. This raises several questions.

Last year, Hawaii-based attorney Kerry Culpepper made the headlines when he filed several lawsuits against YTS users.

The lawyer was able to do this because YTS handed over database information as part of a private settlement.

The tactic proved quite useful. For one, the database information is additional evidence and provides valuable details such as email addresses. In addition, calling out a torrent site by name may deter some people from using it in the future. It's a win-win for the copyright holder.

Naming Other Torrent Sites

Perhaps motivated by the cont...
Copyright Trolls Targeted 46,200+ Alleged BitTorrent Pirates in Sweden During 2020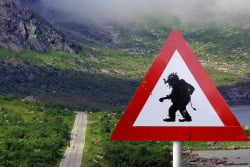 In 2020, law firms acting for copyright trolls secured permission to compel several Swedish ISPs to hand over the personal details of customers behind more than 46,200 IP addresses. The major player was Njord Law, a firm currently facing serious fraud charges in Denmark.

There are many tools available to copyright holders to enforce their rights but so-called 'copyright-trolling' is the most controversial.

Designed not to prevent piracy but to turn it into a revenue stream, copyright-troll schemes are big business in the United States, Europe and Canada, with perhaps millions of alleged pirates having been targeted to date.

All follow a similar pattern – obtain the personal details behind an IP address and then pressure Internet bill payers into handing over cash.

Targeting of Swedish Internet Users Continues

Over the...
YouTube Takes Action Against Piracy Tutorials, Stream-Ripping and Cheating
Google has filed a WIPO domain dispute against Youtubeconverter.io, a site that helped people to download audio and video from YouTube. In a recent filing sent to the UK Government, YouTube classifies the action as an anti-piracy move. In the same letter the streaming platform also notes that it is taking action against piracy tutorials and cheating videos.

The music industry makes millions of dollars in revenue from YouTube every year but the streaming platform also presents threats.

Stream-ripping tools, for example, are seen as the single biggest piracy threat and music industry groups repeatedly ask YouTube to take action against these services.

At the same time, YouTube is riddled with piracy tutorials and how-tos. If people want to learn how to download or stream music illegally, there are plenty of instructional videos, which are viewed millions of times each week.

In public, Google and YouTube haven't said m...
YouTube Class Action: Not Even One Instance of Copyright Infringement Identified A class-action lawsuit filed by musician Maria Schneider and Pirate Monitor against YouTube claims that the video platform restricts access to takedown tools and fails to act against repeat infringers. However, in a case management statement, YouTube points out that the plaintiffs have failed to allege even a single instance of infringement.

Back in 2016, Grammy award-winning musician Maria Schneider launched a scathing attack on YouTube, accusing the platform of "criminal rackeetering".

According to Schneider, YouTube has "thoroughly twisted, contorted, and abused the original meaning of the outdated DMCA 'safe harbor' to create a massive income redistribution scheme."

Last summer it became clear that Schneider's opinions had not changed when her name appeared as a plaintiff in a class-action lawsuit filed against YouTube.

As previously reported, Schneider is joined by a ...
Top 10 Most Torrented Movies of The Week – 01/25/2021
Every week we take a close look at the most pirated movies on torrent sites. What are pirates downloading? 'News Of The World' tops the chart, followed by 'Outside The Wire'. 'Wonder Woman 1984' completes the top three.

The data for our weekly download chart is estimated by TorrentFreak, and is for informational and educational reference only.

These torrent download statistics are meant to provide further insight into the piracy trends. All data are gathered from public resources.

This week we have one new entry in the list. The Western drama movie "News of the World," starring Tom Hanks, is the most downloaded title this week.

The most torrented movies for the week ending on January 25 are: Movie Rank Rank last week Movie name IMDb Rating / Trailer Most downloaded movi...
Pirate Streamers Save UFC 257 After ESPN+ Collapses Under The Load
The lead up to last night's UFC 257 Poirier v McGregor was notable for the UFC's threats to target an illegal streamer, warning that his house was being watched, his phone was tapped, and police were standing by. While that guy reportedly backed down, many others didn't - which is fortunate since ESPN+ went down under the load, forcing legitimate buyers (including UFC fighters) to request pirate streams.

UFC President Dana White made dozens of headlines this week when he made threats against an unnamed illegal stream provider.

During the UFC 257 pre-fight press conference, featuring main event fighters Dustin Poirier and Conor McGregor, White seemed excited to tell the journalists present that he had someone specific in his sights.

"We got one. We got him," he said with a grin on his face. "We're watching this guy right now. All you have to do is turn it on on Saturday. And we got you f****r. I can't wait."

In a subsequent interview with BT Sport, White ...
130 Billion Pirate Site Visits in 2020: It's Marketing Treasure
Last year there were over 130 billion visits to pirate sites worldwide, with the United States as the number one traffic source. New data from piracy tracking company MUSO further shows that streaming piracy remains dominant. While piracy is often framed as a threat, MUSO also uses its data to help copyright holders market their content to this untapped audience.

Many copyright holders portray pirates as thieves that must be hampered or stopped at any cost.

However, these same people are consumers too. In fact, research repeatedly shows that they are the most passionate fans.

UK-based piracy monitoring outfit MUSO realizes this potential. In addition to traditional takedown services, the company also leverages piracy analytics as business intelligence. After all, every pirate is a potential consumer. And there are quite a few.

MUSO keeps a close eye on the number of visits to pirate sites. While this is only a subset of the e...
MPA Seeks Network Engineer to Help Expose Online Pirates
The Motion Picture Association (MPA) is hoping to recruit a network engineer to assist in its war against online piracy. Among other things, the Hollywood group is looking for a candidate with knowledge of VPNs, reverse proxies, Whois privacy services, and Internet registries such as RIPE and ARIN. Part of the job description is to find suitable targets for civil and criminal lawsuits.

In its quest to combat online piracy, the Motion Picture Association (MPA) continues to expand and evolve its anti-piracy toolbox.

This is a necessity since pirates have also learned to adapt over the years and are increasingly taking far-reaching measures to hide their identities.

One major problem is that pirate sites and their operators are often hard to locate and identify. The same is true for illegal streaming services. These regularly use all sorts of tools to avoid detection, including VPNs, reverse proxies, complicated network setups, and various privacy services. Read entire story
Anti-Piracy Group: Copyright Trolling is a "Stain On The Fight Against Illegal Content"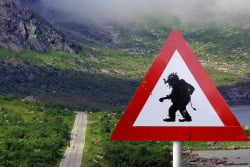 After a Danish law firm and one of its partners were charged with fraud for their part in a copyright-trolling scheme against alleged BitTorrent pirates, local anti-piracy group Rights Alliance has criticized the settlement model. Describing it as a "stain" on the fight against illegal content, the group says that site-blocking is a better option. Unfortunately, copyright troll schemes undermine that too.

This week it was reported that Njord Law, a prominent Danish law engaged in cash settlement demands against alleged BitTorrent pirates, is in serious trouble.

Working with middle-man licensing companies CMS and MIRCOM, which have connections to German-based BitTorrent tracking company MaverickEye and notorious international trolling operation Guardaley, the company demanded that their targets pay sums of money, often in excess of US$1,200, to make potential lawsuits disappear.

After hundreds of cases were kicked out of court, mainly due to CMS and MIRCOM having no standing to ...
Legal Battle Over Rightscorp's 'Fraudulent' Piracy Notices Heats Up
Internet provider RCN has accused anti-piracy company Rightscorp of unfair practices that resulted from partly 'fraudulent' anti-piracy notices. Rightscorp asked the court to dismiss the claims but RCN now says that this would be wrong. While this legal battle is ongoing in a New Jersey federal court, Rightscorp's website has vanished.

Spearheaded by the RIAA, several major music industry companies have filed lawsuits against some of the largest U.S. Internet providers.

The music companies accuse these providers of failing to terminate accounts of the most egregious pirates, thus ignoring millions of copyright infringement notices.

The liability lawsuits are seen as a major threat to the ISP industry, as multiple companies face hundreds of millions of dollars in potential damages. This is not just a hypothetical threat, as the $1 billion verdict against Cox has shown.

In response to these lawsuits, s...