Warning! Do NOT Download Without a VPN!

Your IP Address is

. Location is

Your Internet Provider and Government can track your download activities! Hide your IP ADDRESS with a VPN!

We

strongly recommend using

a VPN service

to anonymize your torrent downloads.

It's FREE!

START YOUR FREE TRIAL NOW!
Battlestate Games Issues Dozens of DMCA Takedowns to 'Silence' YouTuber
Battlestate Games, the company behind the multiplayer shooter game Escape from Tarkov, has issued dozens of DMCA takedown requests against YouTuber Eroktic. While it's commonly known that DMCA notices can only be used to address copyright infringement, the game developer publicly admits that they used it to "stop misinformation and hatred" from spreading.

A few days ago, the channel of gaming YouTuber Eroktic was targeted with two DMCA copyright complaints.

The takedown notices targeted videos in which Eroktic, based on third-party information, discussed an alleged security breach that would affect users of the multiplayer shooter game "Escape from Tarkov."

The game's developer, Battlestate Games, refuted the claims and characterized them as misinformation. To prevent the claims from spreading even further the company submitted DMCA takedown notices, so the videos would disappear from YouTube.

The pr...

Read entire story at TorrentFreak
National Party Wins Copyright Damages Appeal Over Eminem Track
New Zealand's National Party has won its appeal against Eminem's publishers. The party was previously ordered to pay $600,000 for infringing the copyrights of Eminem's track "Lose Yourself" in a 2014 election spot. But, on appeal, the damages amount was reduced to $225,000.

In recent years, New Zealand has been the center stage of the largest copyright battle in Internet history; the criminal prosecution of Megaupload's Kim Dotcom.

While this case remains ongoing, one of the country's largest political parties is facing 'infringement' problems of its own.

In 2014 Eminem's publisher took the National Party to court over alleged copyright infringement of the rapper's track "Lose Yourself" in an election campaign video.

At the time, the party was led by then Prime Minister of New Zealand John ...

Read entire story at TorrentFreak
Courts Want "Something More" Than an IP-Address to Catch Pirates
Following a high-profile order at the Ninth Circuit Court of Appeals this summer, copyright holders are facing a roadblock in their quest to demand settlements from alleged file-sharers. Referencing the August order, federal courts in districts across the US are demanding more evidence than an IP-address alone.

While it's not getting making big headlines in the mainstream media, US courts are still loaded with BitTorrent related lawsuits.

The cases are filed by a small group of copyright holders. To state their claim, these companies generally rely on IP-addresses as evidence.

These IP-address details are collected from BitTorrent swarms and linked to a geographical location using geolocation tools. With this information in hand, rightsholders ask the courts to grant a subpoena, forcing Internet providers to hand over the personal details of the associated account holder.

...

Read entire story at TorrentFreak
Top 10 Most Pirated Movies of The Week on BitTorrent – 12/17/18
The top 10 most downloaded movies on BitTorrent are in again. 'First Man' tops the chart this week, followed by 'Venom'. 'Mowgli: Legend of the Jungle' completes the top three.

This week we have four newcomers in our chart.

First Man is the most downloaded movie.

The data for our weekly download chart is estimated by TorrentFreak, and is for informational and educational reference only. All the movies in the list are Web-DL/Webrip/HDRip/BDrip/DVDrip unless stated otherwise.

RSS feed for the articles of the recent weekly movie download charts.

This week's most downloaded movies are: Movie Rank Rank last week Movie name IMDb Rating / Trailer Most downloaded movies via torrents 1 (…) First Man 7.6 / trailer 2 (1) Ven...

Read entire story at TorrentFreak
Warner Bros. Files Copyright Complaint Against Harry Potter-Inspired Kickstarter
A Kickstarter campaign to raise funds for a 'sizzle reel' to pitch a horror story collection to production companies has been hit with a takedown notice. According to Warner Bros., The Monster Book of Monsters Film Project infringes copyright by using the same title as a book featured in the series created by J K Rowling.

Privately raising cash to bring ideas and projects to fruition can be a daunting task. Convincing potential investors is rarely easy, with many demanding a large piece of the final pie in return.

To help solve this problem, in 2009 US-based Kickstarter was born, a site that has developed into a global crowdfunding platform where anyone can throw a few dollars at projects they believe could enjoy future success.

According to current stats, the site has received pledges exceeding four billion dollars from more than 15.5 million backers, which have funded more than 155,000 indivi...

Read entire story at TorrentFreak
Shuttered Leechers Paradise Tracker Will Rise From the Dead to Serve Millions
Leechers Paradise, one of the world's longest-standing and most important BitTorrent trackers, recently shut down after 12 years serving hundreds of millions of torrent users. Now, however, a return is on the horizon. Speaking with TorrentFreak, the site's former operator says the service will rise again, but this time with improved security for its new operator.

Thanks to wonders of DHT and PEX, public torrents can be shared among millions of people without a need for a dedicated tracker.

However, the existence of standalone trackers is always a plus for torrent users, since these servers are able to put sharers in touch with each more quickly, speeding up the discovery and distribution of similar content.

Public trackers of this type are in short supply so it was a big blow to the sharing community when Leechers Paradise recently announced its closure.

After 12 years in the game, the site's operator revealed that he̵...

Read entire story at TorrentFreak
Oops! EU Piracy Watchlist Includes a Perfectly Legal Site
Earlier this week the European Union published its very first 'Counterfeit and Piracy Watch List'. The goal is to identify problematic "pirate" sites and encourage foreign enforcement authorities and governments to take action in response. However, things haven't gone entirely to plan.

Following the example of the United States, the EU now has its very own piracy watch list.

The plan was first announced in January by the European Commission, which asked various stakeholders for input.

This eventually resulted in a 40-page report in which various pirate sites and third-party intermediaries are identified. There's a fair bit of overlap with the US report, as both highlight familiar brands such as The Pirate Bay and Rapidgator.

The goal of the report is similar as well.

"The aim is to encourage the operators and owners as well as th...

Read entire story at TorrentFreak
Mainstream Media Outlets Promote 'Pirate' Streaming Boxes Now?
Streaming set-top boxes are popular among cord-cutters and millions of people use them to access movies, TV-shows, and livestreams. While these devices can be used for legitimate purposes, quite a few ship with questionable apps that can be used to access "pirate" content. When these are promoted by mainstream media outlets, the movie industry starts asking questions.

In recent years it has become much easier to stream movies and TV-shows over the Internet.

Legal services such as Netflix and HBO are flourishing, but millions of people are streaming from unauthorized sources as well, often paired with perfectly legal streaming platforms and devices.

Hollywood insiders have dubbed this trend "Piracy 3.0" and are actively working with stakeholders to address the threat. Just a few weeks ago, the MPAA called on the FTC to bring actions for unfair and deceptive trade practices against services that market pirate streaming devices.<...

Read entire story at TorrentFreak
Yandex and TV Giants Make Peace Over 'Pirate' Search Results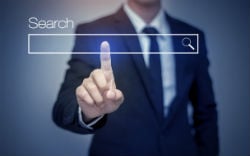 Four lawsuits filed by companies under the umbrella of broadcasting giant Gazprom-Media against leading Russian search engine Yandex are set to conclude in settlement agreements. The signing of an anti-piracy memorandum last month between search engines and rightsholders played a key role in the amicable conclusion.

In many developed countries, rightsholders are in dispute with search engines over the appearance of pirated content in search results and other indexes.

Back in August, TV companies under the Gazprom-Media umbrella filed complaints at the Moscow City Court, demanding that Yandex remove links to infringing content. Yandex initially refused to comply but under threat of ISP blocking, eventually took preventative action.

In September, the TV channels filed another four lawsuits against Yandex. The companies asked the Court to order the search provider to "stop creating tec...

Read entire story at TorrentFreak
Tipster Gets $10,000 Reward for Reporting Software Piracy
An unnamed Australian company has agreed to pay a AU$160,000 piracy settlement to the Software Alliance. The manufacturing outfit reportedly used commercial software without a proper license. The copyright infringement was revealed following a tip from an informant who will receive a healthy AU$10,000 reward.

Over the past two decades, the Software Alliance (BSA) has represented major software companies including Adobe, Apple, Microsoft and Oracle, in their fight against under-licensed businesses.

This has resulted in audits at thousands of companies worldwide, whose computers are carefully inspected to see if the business owner has failed to pay his or her dues.

Some of these audits have been controversial and the evidence collection process has raised eyebrows as well. Especially BSA's explicit attempts to convince people to report companies in exchange for hard cash.

...

Read entire story at TorrentFreak