Court Denies Default Judgment Against 'Cheating' Fortnite Kid, In Spite of Mom's 'Defense'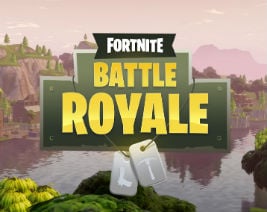 Epic Games has failed to obtain a default judgment against "Sky Orbit," a YouTuber who the company accused of cheating in Fortnite. This means that the kid, who was sued when he was just 14 years old, gets off without any repercussions.

Two years ago, Epic Games decided to take several Fortnite cheaters to court, accusing them of copyright infringement.

Several of these lawsuits have been settled but there is one that proved to be somewhat of a challenge.

One of the alleged cheaters turned out to be a minor who's also accused of demonstrating, advertising and distributing the cheat via his YouTube channel. The game publisher wasn't aware of this when it filed the lawsuit, but the kid's mother let the company know in clear terms.

"This company is in the process of attempting to ...
Top 10 Most Pirated Movies of The Week on BitTorrent – 08/19/19
This week we have three newcomers in our chart. Aladdin is the most downloaded movie. The data for our weekly download chart is estimated by TorrentFreak, and is for informational and educational reference only. All the movies in the list are Web-DL/Webrip/HDRip/BDrip/DVDrip unless stated otherwise. RSS feed for the articles of the recent weekly movie download […]

This week we have three newcomers in our chart.

Aladdin is the most downloaded movie.

The data for our weekly download chart is estimated by TorrentFreak, and is for informational and educational reference only. All the movies in the list are Web-DL/Webrip/HDRip/BDrip/DVDrip unless stated otherwise.

RSS feed for the articles of the recent weekly movie download charts.

This week's most downloaded movies are: Movie Rank Rank last week Movie name IMDb Rating / Trailer Most downloaded movies via torrents 1 (1) Aladdin 7.3 / trailer 2 (8) Godzilla...
Netflix's First Pirate Site Blocking Application Granted in Australia
The first 'pirate' site blocking application in Australia featuring US streaming giant Netflix was granted by a judge in Federal Court this morning. Netflix successfully teamed up with Roadshow Films, Disney, Columbia and many other studios to have well over 100 domain names associated with torrent, streaming and similar sites blocked by local ISPs.

The rate at which 'pirate' sites are being blocked in various countries raises the question of how many more there are left to block.

The answer, it seems, is plenty more yet.

Back in May, yet another application filed in Australia's Federal Court presented a unique feature – the inclusion of US-based streaming giant Netflix as one of the applicants.

This was the first time the company had appeared requesting a blocking application in the region, claiming infringement of its works Santa Clarita Diet and Stranger Things.

Ne...
DISH Files $10m Copyright Infringement Lawsuit Against Easybox IPTV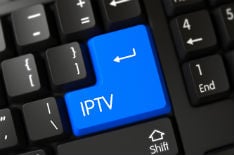 After sending hundreds of fruitless cease-and-desist notices to 'pirate' IPTV provider Easybox IPTV, DISH Networks has filed a copyright infringement lawsuit against the service in the United States. DISH states that the defendants, which offer both pre-configured devices and separate channel subscriptions, are acting with willful, malicious intent while showing indifference to the rights of the broadcaster.

As the use of unlicensed IPTV services continues to gain popularity with consumers around the world, content owners and broadcasters are faced with a growing illicit market to disrupt.

As a result, copyright infringement and similar lawsuits against 'pirate' IPTV providers are definitely on the rise, with US-based broadcaster DISH Network at the forefront.

This week, DISH filed another lawsuit in the United States, this time targeting 'pirate' IPTV provider Easybox IPTV. This 'company' (the term is used loosely, given the unknown s...
Anti-Piracy Efforts Are Unlikely to Beat Sci-Hub
Elsevier and other academic publishers see 'pirate' site Sci-Hub as a major threat to their billion-dollar industries. Many researchers, however, can't function properly without the notorious site. Since anti-piracy efforts are unlikely to beat the site, perhaps it's time for the publishers to draw a lesson from Sci-Hub instead?

Sci-Hub has often been referred to as "The Pirate Bay of Science," but that description really sells the site short.

While both sites are helping the public to access copyrighted content without permission, Sci-Hub has also become a crucial tool that arguably helps the progress of science.

The site allows researchers to bypass expensive paywalls so they can read articles written by their fellow colleagues. The information in these 'pirated' articles is then used to provide the foundation for future research.

What the site does is not permitted, acco...
Man Tried to Burn Down Telecoms Watchdog to Avenge Pirate Site-Blocking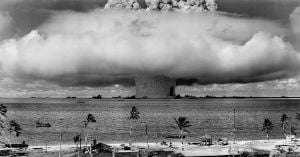 A man in Russia who admitted to attempting three arson attacks says he took action in response to the authorities blocking pirate sites. The prosecutor demanded two years in prison but the man, who tried to burn down the offices of telecoms watchdog Roscomnadzor, has now received 18 months probation.

While copyright holders and many governments see site-blocking as a reasoned and measured response to copyright infringement, some people view it as overkill.

People should be able to access whatever content they want without rich corporations deciding what should and should not appear on computer screens, the argument goes.

For former student Pavel Kopylov, blocking of pirate sites in Russia has gone too far. So, to make his displeasure obvious to Roscomnadzor, the government entity responsible for carrying it out, last year he attempted to burn one of its offices d...
Disney and Charter Team Up on Piracy Mitigation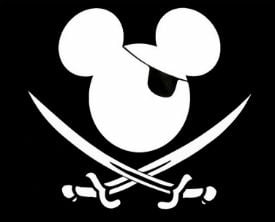 The Walt Disney Company and Charter Communications have signed a new distribution agreement. Aside from providing more Disney content to Charter subscribers, the companies will also join forces to combat piracy. What this collaboration will entail remains unknown for now, but it's an interesting step, especially since Charter is currently involved in a major piracy liability lawsuit.

With roughly 22 million subscribers, Charter Communications is one of the largest Internet providers in the US.

The company operates under the Spectrum brand and offers a wide variety of services including TV and Internet access.

In an effort to provide more engaging content to its customers, this week Charter signed a major new distribution agreement with The Walt Disney Company.

The new partnership will provide the telco's customers with access to popular titles in Disney's services, including Hulu, ESPN+ and the yet-to-be-launched streaming...
Cloudflare Flags Copyright Lawsuits as Potential Liabilities Ahead of IPO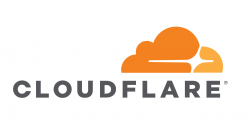 Cloudflare, the CDN company currently serving around 20 million Internet domains, sites, applications and APIs, has filed to go public. In its statement, the company warns that the activities of some of its customers, which include pirate sites, could expose it to significant copyright infringement liabilities in the future.

As a CDN and security company, Cloudflare currently serves around 20 million "Internet properties", ranging from domains and websites through to application programming interfaces (APIs) and mobile applications.

At least hundreds of those properties, potentially more, are considered 'pirate' platforms by copyright groups, which has resulted in Cloudflare being sucked into copyright infringement lawsuits due to the activities of its customers.

On Thursday, Cloudflare filed to go public by submitting the required S-1 registration statement. It ...
YouTube Forbids Monetizing Short Music Clips Through Manual Content-ID Claims
YouTube has announced that it will update its manual Content-ID claiming policy. Starting next month, rightsholders are forbidden from manually claiming videos that use short or unintentional music fragments. Those who repeatedly violate this new policy will have their manual claiming rights revoked. With the new policy, YouTube hopes to improve fairness in the creator ecosystem.

Millions of people use YouTube to share their creations with the world, as commentary, entertainment, education, or for any other purpose they see fit.

In most cases, these videos remain online without any issues. However, for some creators, YouTube's copyright enforcement is causing a mess, one that severely affects their day-to-day activities.

We've repeatedly covered problems with YouTube's Content-ID system dating as far back as eight years ago. Most of these issues are the result of overbroad filters, often when YouTube finds a copyright match where it sho...
'Google Blocked TorrentFreak From Appearing in Search Feature'
Documents released by whistleblower Zachary Vorhies suggests that Google actively blocked hundreds of sites, including TorrentFreak, from its Google Now service. The blocklist doesn't provide a specific reason for the blockade, but other sites are flagged for having a high user block rate or for peddling hoax stories. Vorhies has shared the documents with the US Department of Justice.

At TorrentFreak, we have written hundreds of articles about website blocking and censorship. Today, we're featured in one ourselves.

Leaked Google documents reveal that TorrentFreak.com shows up in one of Google's previously unknown blocklists, which actively hides our domain from the Google Now service.

Google Now was a Google search feature that presented users with informational cards, to provide users with more details on subjects of interest to them. While the brand no longer exists, the feature is still present in the Google Android app and its feed...