Warning! Do NOT Download Without a VPN!
Your IP Address is
. Location is
Your Internet Provider and Government can track your download activities! Hide your IP ADDRESS with a VPN!
We
strongly recommend using
NordVPN
to anonymize your Downloading.
It's FREE!
START YOUR FREE TRIAL NOW!
Torrent Details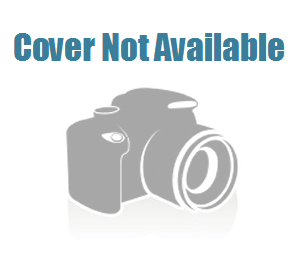 WOLF
Size
4.4 GB in 99 files
Releases
Added on 07/14/18 at 10:54am into the Music category by Unknown.
Status
0 seeds & 1 peers.
Hash
881add44ffffea6546ade2046f3122685d3032fd
Rating
Status
This torrent has NOT been verified.
Torrent Description
We are currently looking for a partner that can provide us proper descriptions for music/applications/games.
Similar Torrents
No Similar Torrents Found

If we find similar torrents, we normally show them right here. We couldn't find anything for "".
Torrent Trackers
TRACKER URL
SEEDS
PEERS

Online

udp://tracker.opentrackr.org:1337/announce
0
1

Online

udp://tracker.coppersurfer.tk:6969/announce
0
1

Online

udp://tracker.pirateparty.gr:6969/announce
0
1

Online

udp://tracker.open-internet.nl:6969/announce
0
1
Files inside this torrent
| FILENAME | SIZE |
| --- | --- |
| 1999 - Wolf/1999 - Wolf (Massacre MAS CD0446, 2005 Germany)/Covers/B.jpg | 58.5 KB |
| 1999 - Wolf/1999 - Wolf (Massacre MAS CD0446, 2005 Germany)/Covers/Back.jpg | 1.8 MB |
| 1999 - Wolf/1999 - Wolf (Massacre MAS CD0446, 2005 Germany)/Covers/Booklet-2.jpg | 3.2 MB |
| 1999 - Wolf/1999 - Wolf (Massacre MAS CD0446, 2005 Germany)/Covers/Booklet-3.jpg | 3.3 MB |
| 1999 - Wolf/1999 - Wolf (Massacre MAS CD0446, 2005 Germany)/Covers/Booklet-4.jpg | 3.3 MB |
| 1999 - Wolf/1999 - Wolf (Massacre MAS CD0446, 2005 Germany)/Covers/Booklet.jpg | 3.2 MB |
| 1999 - Wolf/1999 - Wolf (Massacre MAS CD0446, 2005 Germany)/Covers/CD.jpg | 834.8 KB |
| 1999 - Wolf/1999 - Wolf (Massacre MAS CD0446, 2005 Germany)/Covers/Front.jpg | 2 MB |
| 1999 - Wolf/1999 - Wolf (Massacre MAS CD0446, 2005 Germany)/Covers/Inlay.jpg | 2 MB |
| 1999 - Wolf/1999 - Wolf (Massacre MAS CD0446, 2005 Germany)/Wolf - Wolf.accurip | 1.8 KB |
| 1999 - Wolf/1999 - Wolf (Massacre MAS CD0446, 2005 Germany)/Wolf - Wolf.cue | 946 B |
| 1999 - Wolf/1999 - Wolf (Massacre MAS CD0446, 2005 Germany)/Wolf - Wolf.flac | 357.9 MB |
| 1999 - Wolf/1999 - Wolf (Massacre MAS CD0446, 2005 Germany)/Wolf - Wolf.log | 2.7 KB |
| 1999 - Wolf/1999 - Wolf (Massacre MAS CD0446, 2005 Germany)/f.jpg | 48.8 KB |
| 1999 - Wolf/1999 - Wolf (Massacre MAS CD0446, 2005 Germany)/foo_dr.txt | 1.6 KB |
| 1999 - Wolf/1999 - Wolf (Massacre MAS CD0446, 2005 Germany)/front.jpg | 258.9 KB |
| 1999 - Wolf/1999 - Wolf (Massacre MAS CD0446, 2005 Germany)/info.txt | 4.5 KB |
| 1999 - Wolf/1999 - Wolf (No Fashion NFR043, 2000 Sweden)/Covers/Wolf_00.jpg | 133.1 KB |
| 1999 - Wolf/1999 - Wolf (No Fashion NFR043, 2000 Sweden)/Covers/Wolf_01.jpg | 2.8 MB |
| 1999 - Wolf/1999 - Wolf (No Fashion NFR043, 2000 Sweden)/Covers/Wolf_02.jpg | 1.1 MB |
| 1999 - Wolf/1999 - Wolf (No Fashion NFR043, 2000 Sweden)/Covers/Wolf_03.jpg | 996.6 KB |
| 1999 - Wolf/1999 - Wolf (No Fashion NFR043, 2000 Sweden)/Covers/Wolf_04.jpg | 1.1 MB |
| 1999 - Wolf/1999 - Wolf (No Fashion NFR043, 2000 Sweden)/Covers/Wolf_05.jpg | 497.9 KB |
| 1999 - Wolf/1999 - Wolf (No Fashion NFR043, 2000 Sweden)/Covers/Wolf_06.jpg | 371.3 KB |
| 1999 - Wolf/1999 - Wolf (No Fashion NFR043, 2000 Sweden)/Covers/Wolf_07.jpg | 1 MB |
| 1999 - Wolf/1999 - Wolf (No Fashion NFR043, 2000 Sweden)/Covers/Wolf_08.jpg | 1.8 MB |
| 1999 - Wolf/1999 - Wolf (No Fashion NFR043, 2000 Sweden)/Wolf - Wolf.accurip | 1.5 KB |
| 1999 - Wolf/1999 - Wolf (No Fashion NFR043, 2000 Sweden)/Wolf - Wolf.cue | 1.3 KB |
| 1999 - Wolf/1999 - Wolf (No Fashion NFR043, 2000 Sweden)/Wolf - Wolf.flac | 310.9 MB |
| 1999 - Wolf/1999 - Wolf (No Fashion NFR043, 2000 Sweden)/Wolf - Wolf.flac.png | 208.1 KB |
| 1999 - Wolf/1999 - Wolf (No Fashion NFR043, 2000 Sweden)/Wolf - Wolf.log | 2.4 KB |
| 1999 - Wolf/1999 - Wolf (No Fashion NFR043, 2000 Sweden)/accurip.txt | 1.5 KB |
| 1999 - Wolf/1999 - Wolf (No Fashion NFR043, 2000 Sweden)/audiochecker.log | 243 B |
| 1999 - Wolf/1999 - Wolf (No Fashion NFR043, 2000 Sweden)/foo_dr.txt | 1.4 KB |
| 1999 - Wolf/1999 - Wolf (No Fashion NFR043, 2000 Sweden)/front.jpg | 60.3 KB |
| 1999 - Wolf/1999 - Wolf (No Fashion NFR043, 2000 Sweden)/info.txt | 1.8 KB |
| 2002 - Black Wings (Massacre MAS CD0447, 2005 Germany)/Covers/Back.jpg | 1.8 MB |
| 2002 - Black Wings (Massacre MAS CD0447, 2005 Germany)/Covers/Booklet-2.jpg | 3.2 MB |
| 2002 - Black Wings (Massacre MAS CD0447, 2005 Germany)/Covers/Booklet-3.jpg | 3.8 MB |
| 2002 - Black Wings (Massacre MAS CD0447, 2005 Germany)/Covers/Booklet-4.jpg | 3.1 MB |
| 2002 - Black Wings (Massacre MAS CD0447, 2005 Germany)/Covers/Booklet-5.jpg | 3.1 MB |
| 2002 - Black Wings (Massacre MAS CD0447, 2005 Germany)/Covers/Booklet-6.jpg | 3.6 MB |
| 2002 - Black Wings (Massacre MAS CD0447, 2005 Germany)/Covers/Booklet-7.jpg | 3.1 MB |
| 2002 - Black Wings (Massacre MAS CD0447, 2005 Germany)/Covers/Booklet-8.jpg | 3.3 MB |
| 2002 - Black Wings (Massacre MAS CD0447, 2005 Germany)/Covers/Booklet.jpg | 3.2 MB |
| 2002 - Black Wings (Massacre MAS CD0447, 2005 Germany)/Covers/CD.jpg | 1.6 MB |
| 2002 - Black Wings (Massacre MAS CD0447, 2005 Germany)/Covers/Front.jpg | 1.8 MB |
| 2002 - Black Wings (Massacre MAS CD0447, 2005 Germany)/Covers/cover.jpg | 299.4 KB |
| 2002 - Black Wings (Massacre MAS CD0447, 2005 Germany)/Front.jpg | 215.8 KB |
| 2002 - Black Wings (Massacre MAS CD0447, 2005 Germany)/Wolf - Black Wings.accurip | 1.3 KB |
| 2002 - Black Wings (Massacre MAS CD0447, 2005 Germany)/Wolf - Black Wings.cue | 865 B |
| 2002 - Black Wings (Massacre MAS CD0447, 2005 Germany)/Wolf - Black Wings.flac | 378.9 MB |
| 2002 - Black Wings (Massacre MAS CD0447, 2005 Germany)/Wolf - Black Wings.log | 2.4 KB |
| 2002 - Black Wings (Massacre MAS CD0447, 2005 Germany)/accurip.txt | 1.3 KB |
| 2002 - Black Wings (Massacre MAS CD0447, 2005 Germany)/foo_dr.txt | 1.5 KB |
| 2002 - Black Wings (Massacre MAS CD0447, 2005 Germany)/info.txt | 9.1 KB |
| 2004 - Evil Star (Massacre MAS CD0424, 2004 Germany)/Covers/Back.jpg | 1.6 MB |
| 2004 - Evil Star (Massacre MAS CD0424, 2004 Germany)/Covers/Booklet-2.jpg | 3.8 MB |
| 2004 - Evil Star (Massacre MAS CD0424, 2004 Germany)/Covers/Booklet-3.jpg | 2.7 MB |
| 2004 - Evil Star (Massacre MAS CD0424, 2004 Germany)/Covers/Booklet-4.jpg | 4.5 MB |
| 2004 - Evil Star (Massacre MAS CD0424, 2004 Germany)/Covers/Booklet.jpg | 2.9 MB |
| 2004 - Evil Star (Massacre MAS CD0424, 2004 Germany)/Covers/CD.jpg | 1.1 MB |
| 2004 - Evil Star (Massacre MAS CD0424, 2004 Germany)/Covers/Front.jpg | 1.3 MB |
| 2004 - Evil Star (Massacre MAS CD0424, 2004 Germany)/Covers/Inlay.jpg | 2 MB |
| 2004 - Evil Star (Massacre MAS CD0424, 2004 Germany)/Wolf - Evil Star.accurip | 1.9 KB |
| 2004 - Evil Star (Massacre MAS CD0424, 2004 Germany)/Wolf - Evil Star.cue | 1.2 KB |
| 2004 - Evil Star (Massacre MAS CD0424, 2004 Germany)/Wolf - Evil Star.flac | 450 MB |
| 2004 - Evil Star (Massacre MAS CD0424, 2004 Germany)/Wolf - Evil Star.log | 2.5 KB |
| 2004 - Evil Star (Massacre MAS CD0424, 2004 Germany)/accurip.txt | 1.9 KB |
| 2004 - Evil Star (Massacre MAS CD0424, 2004 Germany)/foo_dr.txt | 1.7 KB |
| 2004 - Evil Star (Massacre MAS CD0424, 2004 Germany)/front.jpg | 113.6 KB |
| 2004 - Evil Star (Massacre MAS CD0424, 2004 Germany)/info.txt | 3.6 KB |
| 2006 - The Black Flame (Century Media 77620-2, 2006 Germany)/Covers/+scans (Mystic Empire, Mazzar Records ‎– MYST CD 156)/Back.jpg | 2.5 MB |
| 2006 - The Black Flame (Century Media 77620-2, 2006 Germany)/Covers/+scans (Mystic Empire, Mazzar Records ‎– MYST CD 156)/Booklet-2.jpg | 3.5 MB |
| 2006 - The Black Flame (Century Media 77620-2, 2006 Germany)/Covers/+scans (Mystic Empire, Mazzar Records ‎– MYST CD 156)/Booklet-3.jpg | 3.8 MB |
| 2006 - The Black Flame (Century Media 77620-2, 2006 Germany)/Covers/+scans (Mystic Empire, Mazzar Records ‎– MYST CD 156)/Booklet-4.jpg | 3.3 MB |
| 2006 - The Black Flame (Century Media 77620-2, 2006 Germany)/Covers/+scans (Mystic Empire, Mazzar Records ‎– MYST CD 156)/Booklet-5.jpg | 3.5 MB |
| 2006 - The Black Flame (Century Media 77620-2, 2006 Germany)/Covers/+scans (Mystic Empire, Mazzar Records ‎– MYST CD 156)/Booklet-6.jpg | 3.6 MB |
| 2006 - The Black Flame (Century Media 77620-2, 2006 Germany)/Covers/+scans (Mystic Empire, Mazzar Records ‎– MYST CD 156)/Booklet.jpg | 3.9 MB |
| 2006 - The Black Flame (Century Media 77620-2, 2006 Germany)/Covers/+scans (Mystic Empire, Mazzar Records ‎– MYST CD 156)/CD.jpg | 1.5 MB |
| 2006 - The Black Flame (Century Media 77620-2, 2006 Germany)/Covers/+scans (Mystic Empire, Mazzar Records ‎– MYST CD 156)/Inlay.jpg | 2.3 MB |
| 2006 - The Black Flame (Century Media 77620-2, 2006 Germany)/Covers/+scans (Mystic Empire, Mazzar Records ‎– MYST CD 156)/Inside.jpg | 1.6 MB |
| 2006 - The Black Flame (Century Media 77620-2, 2006 Germany)/Covers/+scans (Mystic Empire, Mazzar Records ‎– MYST CD 156)/b.jpg | 77.1 KB |
| 2006 - The Black Flame (Century Media 77620-2, 2006 Germany)/Covers/+scans (Mystic Empire, Mazzar Records ‎– MYST CD 156)/promo.jpg | 145.1 KB |
| 2006 - The Black Flame (Century Media 77620-2, 2006 Germany)/Covers/000.jpg | 1.2 MB |
| 2006 - The Black Flame (Century Media 77620-2, 2006 Germany)/Covers/001.png | 12.4 MB |
| 2006 - The Black Flame (Century Media 77620-2, 2006 Germany)/Covers/002.png | 12.3 MB |
| 2006 - The Black Flame (Century Media 77620-2, 2006 Germany)/Covers/003.png | 11.6 MB |
| 2006 - The Black Flame (Century Media 77620-2, 2006 Germany)/Covers/004.png | 12.3 MB |
| 2006 - The Black Flame (Century Media 77620-2, 2006 Germany)/Covers/005.png | 12.4 MB |
| 2006 - The Black Flame (Century Media 77620-2, 2006 Germany)/Covers/006.jpg | 1.6 MB |
| 2006 - The Black Flame (Century Media 77620-2, 2006 Germany)/Covers/007.png | 6.7 MB |
| 2006 - The Black Flame (Century Media 77620-2, 2006 Germany)/Covers/008.png | 866.4 KB |
| 2006 - The Black Flame (Century Media 77620-2, 2006 Germany)/Technical/accurip.txt | 2.5 KB |
| 2006 - The Black Flame (Century Media 77620-2, 2006 Germany)/Technical/eac.png | 156.1 KB |
| 2006 - The Black Flame (Century Media 77620-2, 2006 Germany)/Technical/foo_dr.txt | 1.5 KB |
| 2006 - The Black Flame (Century Media 77620-2, 2006 Germany)/front.jpg | 115.3 KB |
| 2006 - The Black Flame (Century Media 77620-2, 2006 Germany)/info.txt | 1.5 KB |
| 2011 - Legions Of Bastards/2011 - Legions Of Bastards {Limited Edition} (Century Media 9980868, 2011 Germany)/Wolf - Legions of Bastards.flac | 489.7 MB |